Newsroom
Screening for sepsis: new study warns clinicians against quick bedside tool
February 6, 2018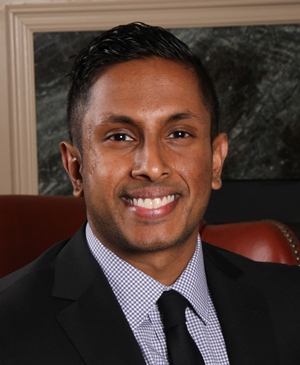 When identifying patients at risk of death from sepsis, clinicians are better off using the systemic inflammatory response syndrome (SIRS) criteria than the quick Sequential Organ Failure Assessment (qSOFA) score, according to the largest systematic review and meta-analysis to compare the two tools. Sepsis is caused by the body's reaction to a serious infection, and is involved in 1 out of 18 deaths in Canada.

SIRS is a tool used in the emergency department or in outpatient wards to quickly identify patients who have a serious infection and need care immediately. In 2016, a group of papers published in JAMA proposed qSOFA as a new 30-second bedside tool to predict the likelihood of death from suspected infection. qSOFA was not meant to compete with SIRS as a screening tool for serious infection, but some clinicians have started using it that way.

"Early detection is often where we win and lose in sepsis," said Dr. Shannon Fernando, an emergency medicine and critical care resident at The Ottawa Hospital and the University of Ottawa and first author on the study. "Our study showed that the SIRS score is still the best way to screen patients for severe infections, so we can get patients the treatment they need as quickly as possible."

The study published in Annals of Internal Medicine showed that SIRS accurately identified those who died from sepsis 88 percent of the time, while qSOFA only correctly identified those individuals 61 percent of the time. However, SIRS is not the perfect tool because it also captures many people who will not die from sepsis.

"We hope that this study convinces clinicians that qSOFA should not be used as a screening tool for identifying those at risk of severe infection," said Dr. Fernando.

Authors: Shannon M. Fernando, Alexandre Tran, Monica Taljaard, Wei Cheng, Bram Rochwerg, Andrew J.E. Seely, and Jeffrey J. Perry.

Funding: This research was possible because of generous donations to The Ottawa Hospital for Research to Improve Patient Care. The researchers have also received support from the Canadian Association of Emergency Physicians.