Newsroom
Colonoscopies save lives, but study finds room for improvement
May 16, 2018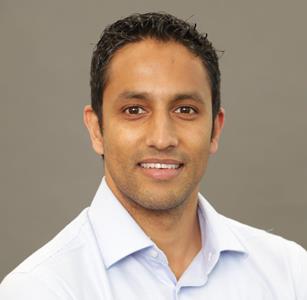 Colorectal cancer (CRC) is the third most common cancer in Canada. Colonoscopy can reduce the risks of CRC and CRC-related death through early detection and treatment of pre-cancerous growth. A new study led by Dr. Sanjay Murthy found that while colonoscopies identify most cases of CRC, a cancer was missed or not removed properly in about eight percent of people between the ages of 50 and 74 who underwent the procedure in Ontario. Furthermore, this rate did not improve over a 15-year period from 1996 to 2010, despite the introduction of many quality improvement measures and technological refinements to colonoscopy practice. Dr. Murthy and his colleagues are now investigating other approaches to improve colonoscopy quality. The paper is published in Gastrointestinal Endoscopy.

Authors: Sanjay Murthy, Paul James, Alaa Rostom, Catherine Dubé, Robin Ducharme, Eric Benchimol, Jill Tinmouth.

Supporters: This study was funded by The University of Ottawa's Department of Medicine and was further made possible because of generous donations to The Ottawa Hospital for Research to Improve Patient Care. The researchers have also received support from the Institute for Clinical Evaluative Sciences.


The Ottawa Hospital: Inspired by research. Driven by compassion
The Ottawa Hospital is one of Canada's largest learning and research hospitals with over 1,100 beds, approximately 12,000 staff and an annual budget of over $1.2 billion. Our focus on research and learning helps us develop new and innovative ways to treat patients and improve care. As a multi-campus hospital, affiliated with the University of Ottawa, we deliver specialized care to the Eastern Ontario region, but our techniques and research discoveries are adopted around the world. We engage the community at all levels to support our vision for better patient care. See www.ohri.ca for more information about research at The Ottawa Hospital.
University of Ottawa: —A crossroads of cultures and ideas
The University of Ottawa is home to over 50,000 students, faculty and staff, who live, work and study in both French and English. Our campus is a crossroads of cultures and ideas, where bold minds come together to inspire game-changing ideas. We are one of Canada's top 10 research universities—our professors and researchers explore new approaches to today's challenges. One of a handful of Canadian universities ranked among the top 200 in the world, we attract exceptional thinkers and welcome diverse perspectives from across the globe. www.uottawa.ca
Media Contact
Amelia Buchanan
Senior Communication Specialist
Ottawa Hospital Research Institute
Office: 613-798-5555 x 73687
Cell: 613-297-8315
ambuchanan@ohri.ca