Newsroom
Exercise, eye exams help prevent falls in older people
June 13, 2018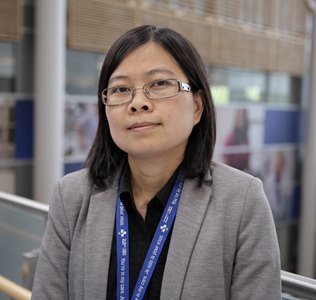 Falls in older individuals can reduce quality of life and cause serious injury. Dr. Kednapa Thavorn was part of a group of researchers who published a meta-analysis in JAMA that identified the best ways to prevent falls in older people. After analyzing 54 studies with 41,596 participants, the team found that combining exercise with vision tests and treatment was associated with the lowest risk of falls that caused injury. Osteoporosis therapy also made a difference in some cases. An accompanying editorial called the study a "superbly conducted information synthesis using the latest and most rigorous standards" and a "catalyst for change." Patients should work with their caregivers to find the best kind of exercise that is safe for them based on their physical strength and ability.

Authors: Andrea C. Tricco, Sonia M. Thomas, Areti Angeliki Veroniki, Jemila S. Hamid, Elise Cogo, Lisa Strifler, Paul A. Khan, Reid Robson, Kathryn M. Sibley, Heather MacDonald, John J. Riva, Kednapa Thavorn, Charlotte Wilson, Jayna Holroyd-Leduc, Gillian D. Kerr, Fabio Feldman, Sumit R. Majumdar, Susan B. Jaglal, Wing Hui, Sharon E. Straus.

Funders: This research was possible because of generous donations to The Ottawa Hospital for Research to Improve Patient Care. The researchers have also received support from the Canadian Institutes of Health Research.


The Ottawa Hospital: Inspired by research. Driven by compassion
The Ottawa Hospital is one of Canada's largest learning and research hospitals with over 1,100 beds, approximately 12,000 staff and an annual budget of over $1.2 billion. Our focus on research and learning helps us develop new and innovative ways to treat patients and improve care. As a multi-campus hospital, affiliated with the University of Ottawa, we deliver specialized care to the Eastern Ontario region, but our techniques and research discoveries are adopted around the world. We engage the community at all levels to support our vision for better patient care. See www.ohri.ca for more information about research at The Ottawa Hospital.
University of Ottawa: —A crossroads of cultures and ideas
The University of Ottawa is home to over 50,000 students, faculty and staff, who live, work and study in both French and English. Our campus is a crossroads of cultures and ideas, where bold minds come together to inspire game-changing ideas. We are one of Canada's top 10 research universities—our professors and researchers explore new approaches to today's challenges. One of a handful of Canadian universities ranked among the top 200 in the world, we attract exceptional thinkers and welcome diverse perspectives from across the globe. www.uottawa.ca
Media Contact
Amelia Buchanan
Senior Communication Specialist
Ottawa Hospital Research Institute
Office: 613-798-5555 x 73687
Cell: 613-297-8315
ambuchanan@ohri.ca