Neuroscience Program
Overview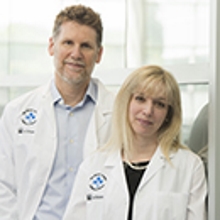 The Ottawa Hospital Research Institute's Neuroscience Program includes more than 200 scientists, clinician investigators, trainees and staff dedicated to making a difference in the lives of people with brain and neuromuscular conditions. Activities span the full spectrum of neuroscience, from basic discovery to translational research to clinical studies to knowledge translation.
As a hospital-based research program, there is a unique culture of collaboration between basic and clinical researchers, inspired by the patient experience. Researchers are also supported by world class core resources for genomics, proteomics, imaging, biotherapeutics, research methods and much more.
Neuroscience Program Diseases Groups
Researchers are working on understanding and improving treatments for the many diseases and conditions that affect the brain, spinal cord and muscles. These include traumatic brain and spinal cord injuries, stroke, multiple sclerosis, Parkinson's, ALS, depression, Alzheimer's disease, dementia, autism, muscular dystrophy and spinal muscular atrophy as well as vision disorders. Some of these major disease areas are depicted below.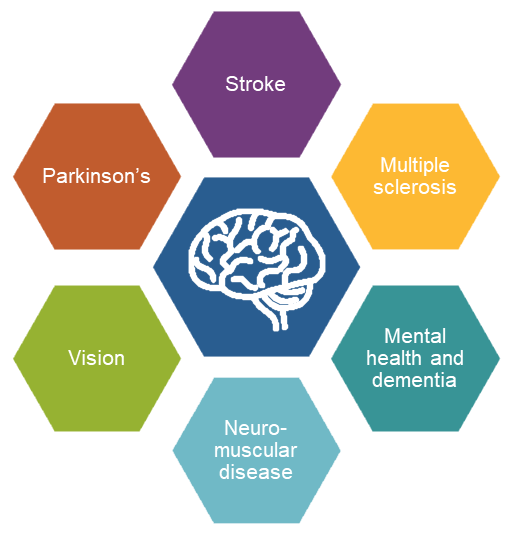 Neuroscience researchers are also part of the University of Ottawa Brain and Mind Research Institute and benefit from extensive collaborations within The Ottawa Hospital and with other local hospitals, their research institutes, local government laboratories and with international researchers worldwide.